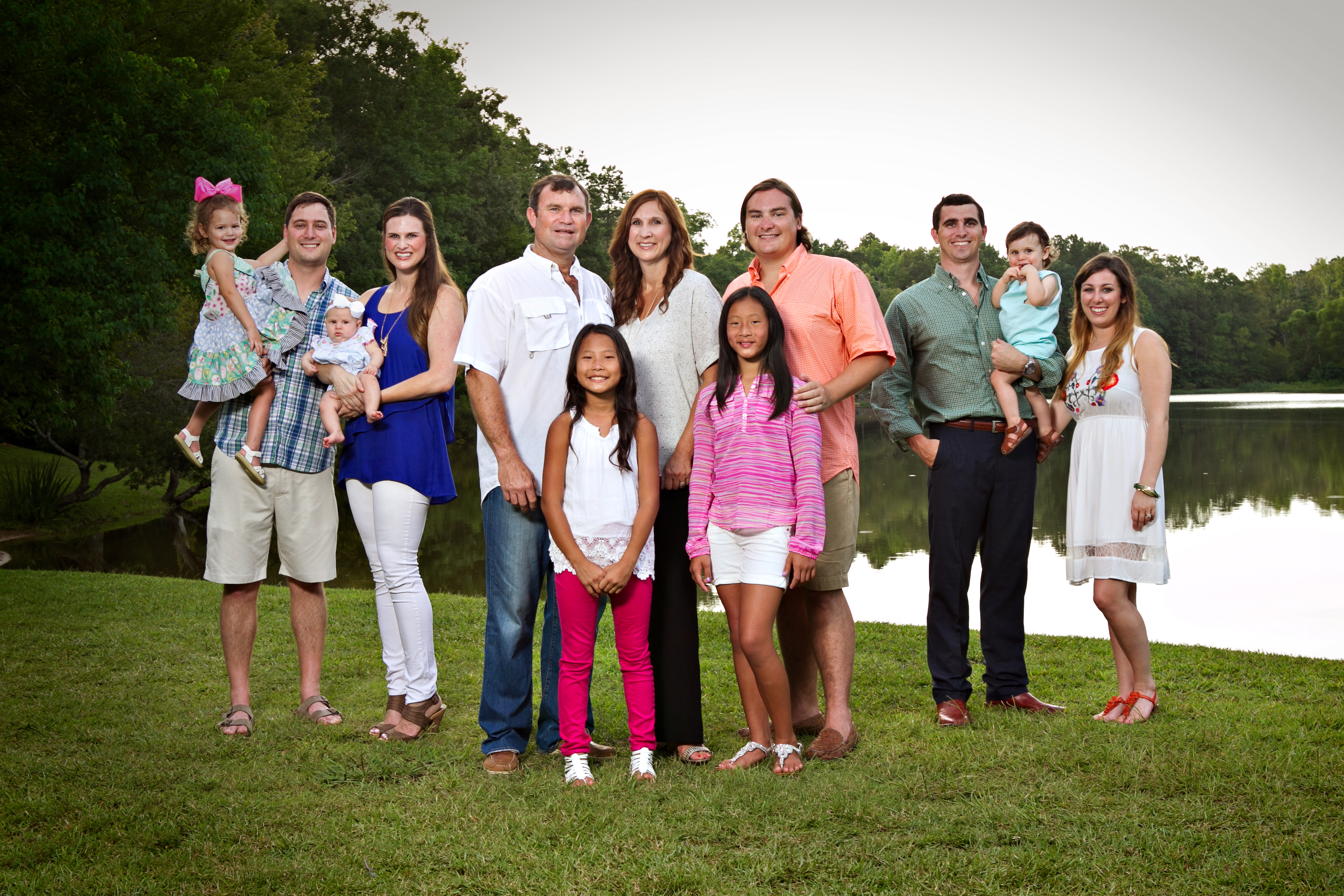 The Brasher Group is all about family. We want you all to know about the numerous activities and events that you can go to and get involved in. We hope you love Ruston as much as we do. Welcome home!
FAVORITE FACEBOOK GROUPS/PAGES THAT LET YOU KNOW WHAT IS HAPPENING IN RUSTON
PARKS
City

City of Ruston Parks and Recreation (RPAR): JC Love Park, Memorial Park, Regional Sports Complex, Sidney Smith Park Elmore D Mayfield Park James Street Complex, Huckleberry Trails Park, and Roberts Park make up the vast park system in Ruston. Call 318.255.5800. A list with pictures and addresses can be found by clicking on http://www.ruston.org/rpar.php
Lincoln Parish Park: Rated as one of the best mountain bike trails in America, Lincoln Parish Park is a treasure for mountain bike lovers and non-cyclist too. The ten mile trail offers a challenging and exciting course for not only the advanced rider, but beginners alike. Located at 211 Parish Park Rd. Ruston, LA 71270 http://www.rustonlincoln.com/lincoln-parish-park#s… (*Legacy Park within Lincoln Parish Park is outfitted to allow access to children who have special needs.)
Louisiana Tech Hide-Away Park. Hide-Away Park is located on Louisiana Tech Campus near the football stadium and is open every day during daylight hours. The park is equipped with a hilly running/walking trail, pavilions, an 18-hole frisbee golf course, a low ropes course and a 7-acre lake. For pavilion rentals and group reservation for the rope course all Emily Essex at 318.257.4634 or emily@latech.edu. For more information go to http://www.latech.edu/students/recreation/hideaway… or facebook at https://www.facebook.com/pages/Hideaway-Park/15207…
State (local)

SPORTS
Golf

Squire Creek (private): Call 318.768.7000. Located at 289 Squire Creek Pkwy, Choudrant, LA 71227. SquireCreek.com
Ruston Country Club (semi-private): Located at 2000 S. Vienna, Ruston, LA. Call 318.255.1307.
Trails End Golf Course(public) Located at 400 Par Rd 256, Arcadia, LA 71001. Call 318.263.7420. http://www.trailsendgolfcourse.com/
Calvert Crossing Golf Course (private): Located at 515 Hodge Watson Rd, Calhoun, LA 71225. http://www.calvertgolfclub.com/
Louisiana Tech (open to the public):Located at 1419 W Martin Luther King, Grambling, LA 71245. Call 318.247.8331. http://ww w.latech.edu/students/recreation/golfcour…
NELA Jr. Golf: This is a junior series that plays in the summer over several golf course in the Monroe area. https://www.facebook.com/NelaJrGolfTour/
Winter Golf Series: Held at Calvert's Crossing Golf Course in Calhoun. Contact Jesse Smith at 318.607.3058 or jesse.smith@honoursgolf.com.
Chris Rathburn: Adult & children lessons. Certified TPI Level 2 Jr & Level 2 Golf Mechanics. Call 318.278.3960. https://www.facebook.com/ChrisRathburnGolf/?fref=n…, chrisrathburngolf@hotmail.com,
RPAR: Hook a Kid on Golf (HAKOG): Call 318.255.5800. This is a summer week long program that teaches children how to play golf. The price of this camp includes golf clubs and is taught at the Ruston Counrty Club on 2000 S. Vienna. http://www.ruston.org/rpar.php.
Tennis (courts located at Ruston High School, Squire Creek Country Club, and Louisiana Tech University.)
Dance (in Ruston)
Bowling
LA Tech Bowling Alley. Located in the Lambright Intramural Center at 922 Tech Dr, Ruston, LA. Great place to hold parties or events. Call 318.257.4634 for more information http://www.latech.edu/students/recreation/bowling/…


Gymnastics, Tumble & Cheer
Swimming
Football
Baseball
Softball Soccer
RPAR. Call 318.255.5800. RPAR's sports program offers a soccer season for children 13 years of age and younger. More information can be found in the seasonal brochure at http://www.ruston.org/rpar.php. To register, go to the James Street Complex building. Located at 605 James Street.
Basketball
Running / Bicycling
Volleyball
RPAR: A volleyball league is trying to be established. Please contact RPAR for information or to help spur support for the creation of this league. Call 318.255.5800. http://www.ruston.org/rpar.php.
Equestrian

Fishing
General Sport Centers

LIBRARY
THEATER / ENTERTAINMENT / ARTS
Celebrity Theaters: Let's go to the movies! Located at 1400 Celebrity Dr, Ruston, LA 71270, this 8 theatre movie complex is a real treat. http://www.celebritytheatres.com/RustonMain.html
The Dixie: Built in 1928, The Dixie is a Ruston historical gem. Hosting full seasons of events, parties, and concerts have reinstated the Dixie as a center to be the Home and Heart of the Arts in North Central Louisiana. Located at 212 North Vienna in the Ruston downtown area. Information at http://dixiecenter.org/about-us/ and Facebook at https://www.facebook.com/DixieCenter4Arts
Ruston Community Theater produces plays and musicals using local talent. For tickets, performances, audition information and more, go to http://www.rctruston.org/Home.php and on Facebook at https://www.facebook.com/RustonCommunityTheatre/
La Tech Concert Association: Call 318.257.3942. http://www.latech.edu/performingarts/ltca/
Stone Theatre. Call 318.257.2930. http://latechuniversitytheatre.com/

. Located on the Louisiana Tech University Campus. Map of location is on the website.

Floyd L. Sandle Theatre located on the Grambling State University Campus. Call 318.274.2201. http://www.gram.edu/academics/majors/arts-and-scie…
NCLAC-North Central Louisiana Arts Council. Arts & events galore! If you have children that love art, then you will definitely want to check out NCLAC's summer art program http://www.nclarts.org/
ARTS AND CRAFTS
CONNECTION TO THE CHILD WITH SPECIAL NEEDS COMMUNITY
MUSEUMS
General Activities

CLUBS

BEST SUMMER EVER!!! (Here's a list of place to check out and check in with for great events/programs/camps for the kids this summer.


SEASONAL EVENTS (These are just some of our favorite events, but there is so much more.)